Feeling STUCK in a RUT and not sure how to move forward?
Repeating OLD PATTERNS leaving you FRUSTRATED and depleting your energy?
Unsure of how to get to the next level of your life journey?
Want to manifest your goal and desires into reality but not sure how?


Book your FREE 30 minute Coaching Session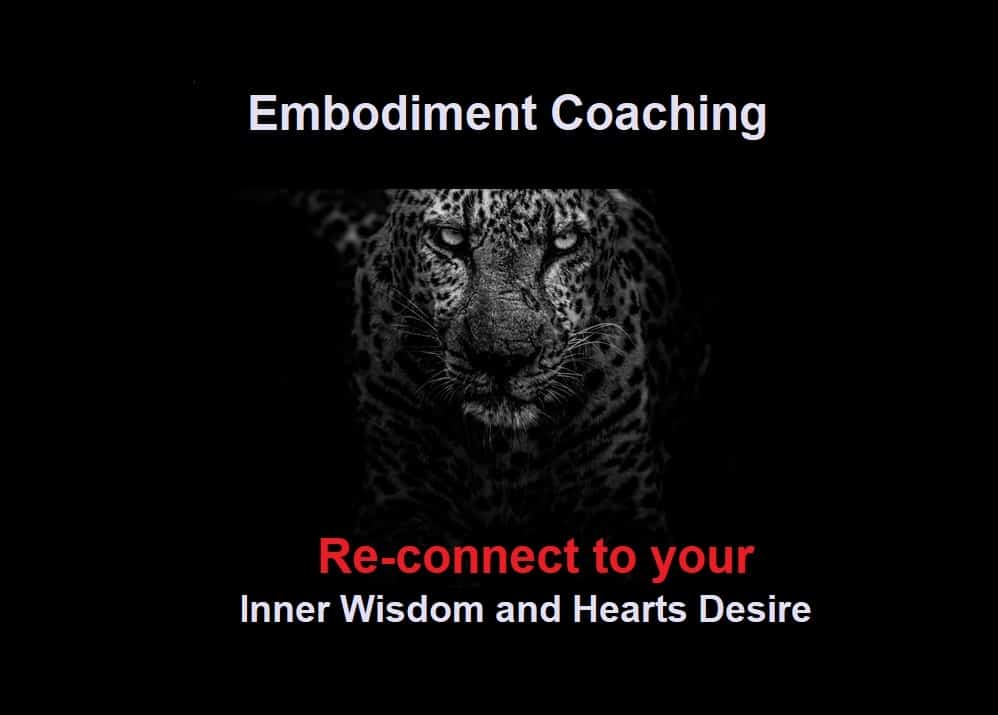 Embodiment Coaching is great for those wanting to achieve life and career dreams effortlessly, rather than slogging away and not knowing why your're not moving forward. 

Coaching sessions include powerful Body, Heart & Soul Alignments and Self Actualising Integrations, bringing your body, breath, mind, wisdom and spirit into complete harmony.
Alignments clear energetic blocks at ROOT CAUSE and eliminate NEGATIVE BELIEFS, allowing you to finally move past old conditioning. Over the last 14 years and hundreds of clients later, I have recognised the top two COMMON BLOCKS:
'I AM NOT WORTHY' and 'I AM NOT READY'.
The modalities used unite the imaginary separation between body and mind, body and soul, opening a doorway to your inner wisdom and work on all 5 body layers – physical body, mental body, bliss body, energy body and wisdom body.  Embodiment Coaching allows neural pathways to be reset and negative thought processes reversed. 

MOVING THROUGH BLOCKS

Many people have  energetic blocks around abundance, success and self worth. We help you clear energy that is blocking you from moving forward.
After only a few sessions deep transformations and profound changes can occur, and you can achieve heightened energy levels and energetic alignment.  

Transformations in our clients include:
Manifesting dream goals
Abundant living
Improved sexual intimacy
Attracting healthy loving relationships effortlessly
Higher self awareness
Body love
Healthier mind and body
Bliss and joyful living
Self confidence Empowerment Inner harmony
Crystal clear clarity of your desires and intentions
Developing specific personality traits for success
Re-set neural pathways to positivity and abundance