Embodiment Flow Dance Class is a 1 hour class incorporating flowing embodied dance movement, tantric breath work and yoga flow, body alignment.

We also utilise sound release, creative expression and tantric breathwork, to integrate the mind, body and soul.  Body alignment, core work and mindfulness is also utilised.
Full body breathing will be utilised to allow emotional clearing and awakening energy flow, achieving inner harmony and improved wellbeing.
Embodiment Flow works on deep levels of the psyche and the energetic system, where old patterns and blockages occur and emotional clearing will allow alignment of physical, mental and spiritual. Neural pathways will be reset and negative thought processes reversed.  Immediate change will occur in personal growth and empowerment and other area's including:
THE EMBODIMENT METHOD  –  Uniting the imaginary separation between body and mind.
The Embodiment Method is a powerful introduction designed to activate the body/breath connection, integrate mind, body and soul and stimulate energy flow. During the process shadow (unconscious) and repressed archetypes may be identified.  By recognising the shadow, we can begin to make the unconscious conscious, recognise the multitude of archetypes, identify emotional blocks, explore feminine/masculine polarities and sexual/creative energy.
The techniques used allow entry into the subconscious, the shadow self, where buried emotions lie.  The effectiveness of this process lies in the ability to access deep devels of the psyche.
Benefits:
Energy flow
Conscious awareness
Self confidence
Health Mindset
Manifesting goals and desires
Attracting wealth and abundance
Conscious Communication
Personal potential
Better relationships
Inner Wellbeing
Body awareness
If you would like more info about our courses, visit the Embodiment website (link below) OR send a message facebook.com/embodiment
Embodiment https://embodiment.mareeshefford.com/ Dance Fitness https://dance4fitness.com.au
COST:                  $20.00 casual
T's & C's:            Full payment required at least one week prior to booking.  Non refundable.
Note: there is no nudity in this course.
Bring: A bottle of water and wear loose comfortable clothes.
_________________________________________________________
Embodiment Flow – Private sessions
A range of embodiment and mindfulness techniques will be utilised to ground, centre and align the body, mind and soul.
Movement, mindfulness, sound release, creative expression and tantric breathwork integrate the mind, body and soul and we work with archetypes, sensual energy and feminine/masculine polarities.
Benefits
Old patterns will be eliminated and neural pathways re set changing negative thought processes. Other benefits as above.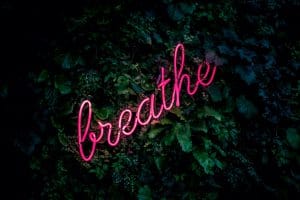 _________________________________________________________________________________