4 Week Course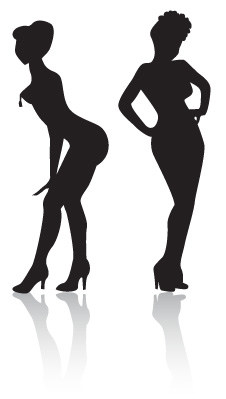 The Art Of Seduction Course is a transformational journey, awakening you to your full feminine potential and seductive powers.

During the 4 weeks you will be guided by your body rather than the mind, to reveal your natural feminine essence, truth, beauty and radiance.
You will learn the secrets of the Sensual Arts and the power of your feminine and erotic archetypes.

💎
Ignite your juicy sensuality and unlock the powers of seduction.
Learn how to seduce, bewitch and awaken their hypnotic sensual energy.

The Art Of Seduction 4 Week Course incorporates a range of powerful modalities to awaken you to your full feminine potential.

You will go on a deep journey of discovery and transformation, to reveal your truth, beauty and radiance.

💎
Become a sensual magnet and cosmic creatrix
💎
feminine power and sensual magic
💎
Super charge your personal power supply
💎
Awaken your natural flow of potent sexual energy
💎
See unconditional love and bliss radiate from the
beautiful woman in the mirror
💎
Heighten your senses and journey into your feminine portal to
experience unbridled love and freedom
💎
Get past insecurities, blocks and old wounds to allow room for unlimited abundance to flow
💎

What you will learn

💎You will build a tool box of powerful seduction techniques to tease out your inner Temptress.

💎The Enigma, Saturnine and Gypsy Archetypes will come out to play.

💎You will learn how to seduce, bewitch and hypnotise people with your sensual energy.

💎Reconnecting to your Body and Senses

💎Awakening of Feminine Portal

💎Body Confidence and Worship

💎Power Poses

💎Art Of Striptease

💎Sensual Seductress

💎Tantric breathwork
💎The secrets of sacral desire

💎Seduction techniques

💎How to use props